Covid- 19: Online Tools to Move Your Business Online
Experts warn that the global economic epidemic that may come after Covid-19 will be far more severe than the virus itself. But in the chaos, an opportunity also arises. At this moment, hundreds of thousands of people are sitting inside their homes. They need activity, they are looking for enrichment, they need your service.
Are you a teacher? Are you a yoga, fitness, or pilates instructor? Maybe you are an accountant? Or maybe you are a business owner who has always been waiting for the right time to move some activities to the web?
There's an opportunity here! There is a huge need, there is demand, and when everyone is home, there is also time to learn… 
Yes! Sometimes staying home provides an opportunity to go places!
Here are some great online tools that can help you get started and make the most out of this outbreak.
The Coronavirus outbreak is changing everything we knew. These days, it seems as if the world has almost taken a break: Grounded planes, desolate airports, and empty roads, all within a global saga which its dimensions are still unclear and its long-term impact is yet to be uncovered.
These are not easy days, but within the tectonic transformation that is happening now and affecting everything we knew. There is also an opportunity!
In this article, we will cover some great online tools That will help you start to provide your good ol' services, while you are at home.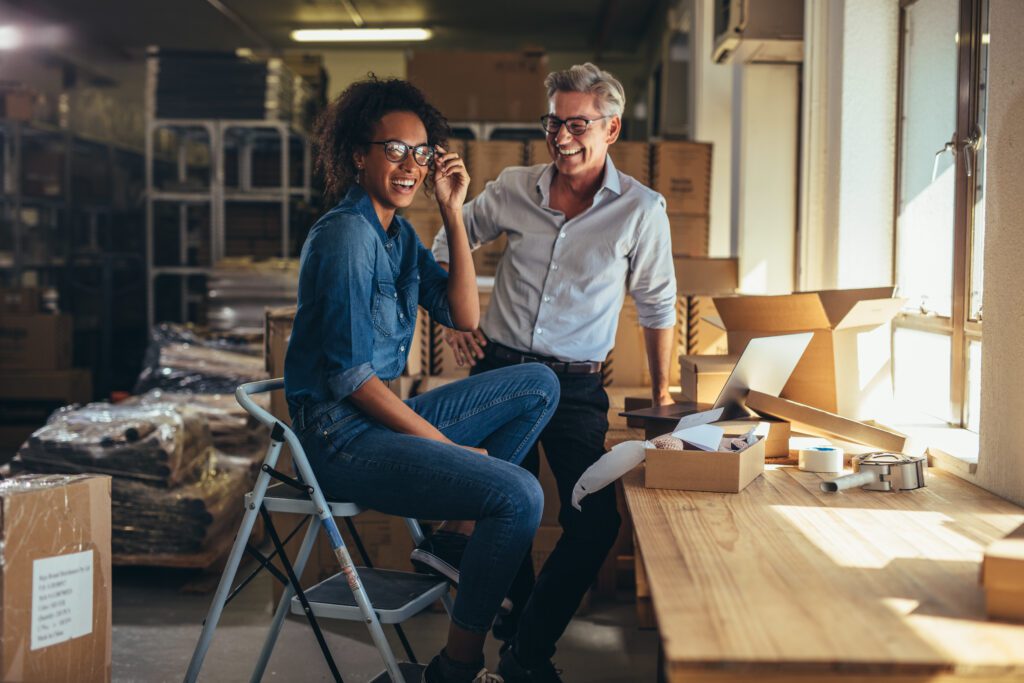 It was clear before Corona: the world is moving to the Internet. Business owners in the US, for example, have long realized that the future requires a strong online presence. The future requires Internet assets. It sounds very blasted but the intention is simple and very possible:
You can produce for yourself simple web tools that may be
another source of income, and maybe even a major one. So transportation,
airplanes, borders, and viruses will no longer affect you so strongly.
Now it's clear: even if the crisis is soon to end (hopefully!), Still, something has completely changed the way we perceive the systems we belonged to. And this is not necessarily a bad thing. It has already been proven throughout history that mankind can adapt to new situations. Within humans, motive power creates, improvises.
 These days, the level of panic seems to be declining, and fast responders are already finding the opportunity amidst that difficulty! There is a special moment here. Opportunity for a little more independence, least dependency. Maybe even an opportunity to grow in the directions we were so far afraid to take.
Leonard Cohen wrote the immortal sentence: There is a crack in everything, how the light gets in..
Through the cracks, light enters. That's how the world is built, that's how the world really works. You have your thing, you know how to do it better than anyone else. Guess what, in 80% of the time, you can also do it online or at least make significant use of the web.
Here are some great internet tools (!) that will help you start servicing the world while you are at home:
Here is a rule that is not written anywhere: No matter what you choose to do online, at some point you will be using FIVERR.
FIVERR is a great platform for connecting with service providers from dozens of professions.
Need a business logo? A great graphic designer from the Netherlands or Taiwan will do it for you at a minimal cost.
Need someone to promote your site in SEO? FIVERR has the best coefficients.
Building a website and needing the help of a software person? IT professionals from Belgium or India will assist you and be available through the FIVERR app as if they were here near you.
On Fiverr's platform, you can search for service providers from a particular field and select them according to the rankings they receive, the quality of work they present, and of course the price. Each service provider has a "gig" which is a description of the service they provide, delivery time, and price. If you have any questions you can always contact the service provider directly.
Once you have made a choice, you accept the offer from the service provider and the project begins. The platform will charge your credit card but will not transfer the money to the contractor until the work is done to your satisfaction. Once you confirm that the work has been accepted and no further changes are required, payment will be made to the contractor (service provider).
During the job, you can chat with the contractor, send him/her documents, get updates from him/her, and monitor the progress of the work. The platform is very, very convenient.
The service providers at FIVERR are just like you. They work from home and have a great interest in giving you the best service. Just don't forget to give them a high rating or a tip after they provide what you want to your satisfaction!
2. Promo Promotional Videos in Minutes
A good short marketing video is a lead magnet. Well, it is already known. But what not everyone knows is that you can prepare such a promotional video in minutes…
PROMO is a simple, well-made platform that gives you access to thousands of video templates, all professional and ready to use. All that remains is to choose the template, write the display text, and choose the soundtrack from a very large music library.
3. Online Logo Making with Logo Garden!
Nearly two million and a half customers have already designed a logo with Logo Garden. It doesn't take days, it takes minutes! Every business needs a logo and here you can design your own by yourself, with no prior knowledge and no design experience, all in a few minutes and the is only cost $ 39 !! (traditionally a graphic  designer will cost no less than $ 200 on a logo and work will take days)
4. Animation videos with Doodly
And sometimes, nothing's better than an animated video!
When everyone is in front of their screens, in a sea of information and an ocean of content, your business needs something catchy, light, and simple to understand. If one picture is worth a thousand words, then an animation video is worth a million!
At Doodly you can create animated videos for your business in minutes! Research shows that animated videos are a simple, clean, and easy way to convey a strong message. The price of Doodly is $39 and it's worth every cent. Tip: You can record the sound of the video yourself or use professional sound recorders at FIVERR
5. Seninblue Email Marketing Platform
Email marketing is dead
Wow, not really !! Even in 2020 email marketing is a highly effective tool and very effective! Provided it is used correctly.
Name another marketing channel that allows you to reach thousands of subscribers regularly and for free? And all that, while getting segmented information on the behavior of everyone who receives your email: Did he open the email? When? Did he click an email button? Which link has been opened? Email marketing is alive and kicking (especially on these Corona days). 
Like many of us, you get a lot of promotional mail and you don't open all the emails you get. But statistics win: People tend to decide an average of seven times of seeing a message… Anyone who subscribes to your email lists and receives regular updates and happy holiday greetings on time will remember your brand when they need your service. It works.
Sendinblue is a great and simple platform for managing email campaigns. You can reach tens and hundreds of thousands of emails a month, with an easy template design option, with excellent reports that provide deep data on the effectiveness of the emails you send and with excellent customer service
6. Graphic Design Made Easy with Canva!
Are you looking for stunning Graphic designs? Want to create a presentation, brochure, business cards, or Facebook banners in minutes? CANVA is by far the best place to start!