GPO Plus, Inc. (OTC: GPOX)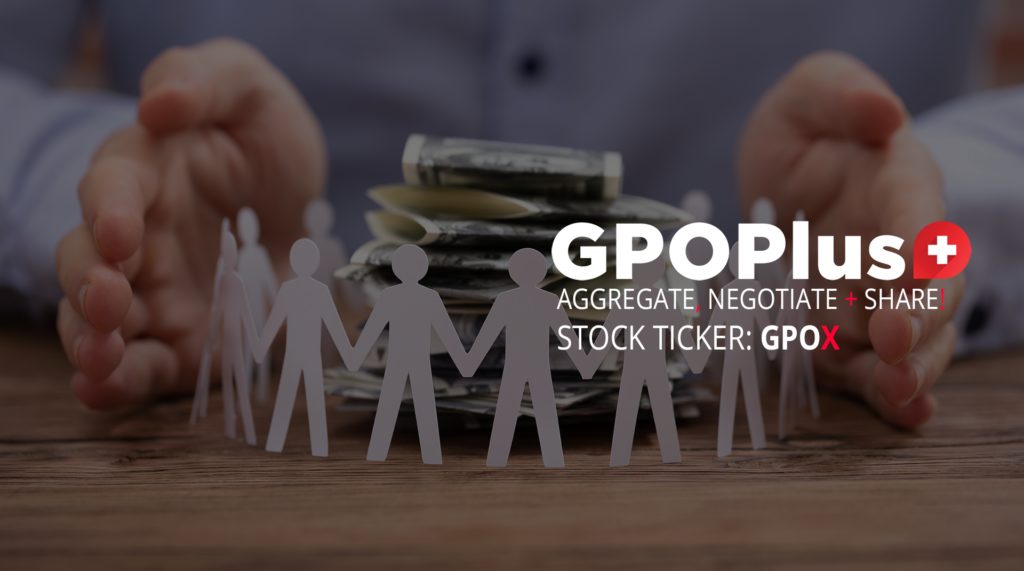 Headquartered in Las Vegas, Nevada, GPO Plus, Inc. (OTC: GPOX) is a publicly traded global holding company of industry-specific Group Purchasing Organizations (GPO). The main holdings are HealthGPO, a Group Purchasing Organization for the Healthcare industry, and cbdGPO, a Group Purchasing Organization for the CBD and Hemp industry.​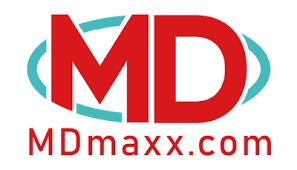 With over 250,000 medical and surgical products, and a huge variety of clients, from government agencies to hospitals, healthcare practices and B2C, MDMaxx provides innovative medical, surgical, and physical therapy equipment and supplies to improve the health and mobility of patients while making the work of their caregivers easier.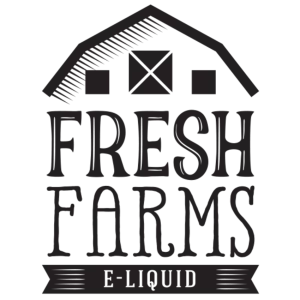 Fresh Farms E-Liquid started out as nothing more than a dream, but quickly became a leading international e-liquid brand.
Fresh Farms E-Liquid is passionate about helping people, which is why they strive to provide the best e-liquid products.
They set out to create an alternative to smoking cigarettes, but have also created something that their customers can enjoy.
Gladfish Property Investment

Since 2004 Gladfish has helped over 3000 investors to educate, research, negotiate, progress, let and manage property. With +1300 managed properties, +1 Billion properties sold and investors from 30 countries, Goldfish helps their clients g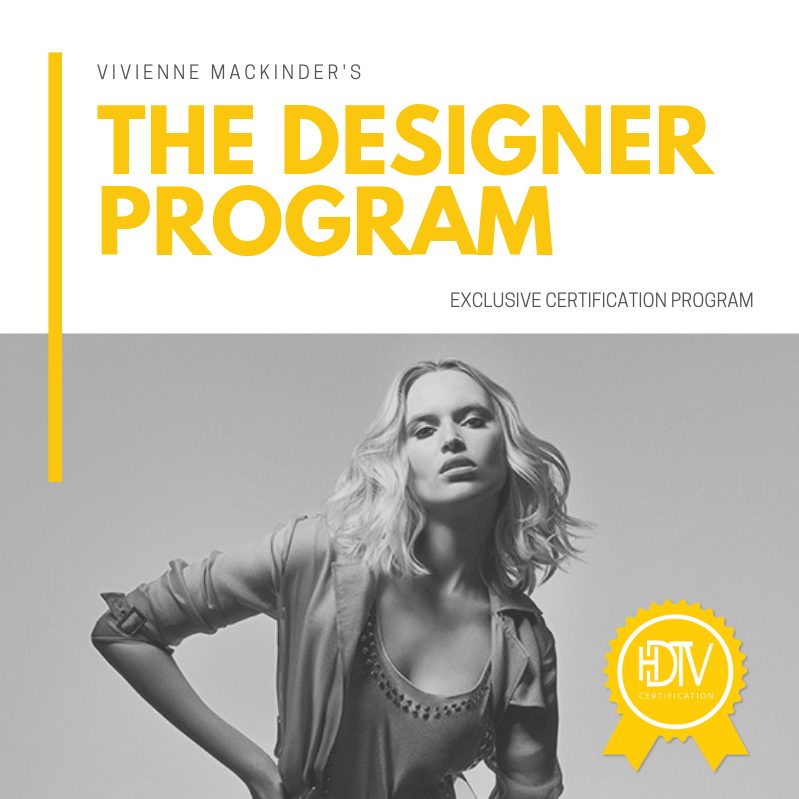 Commonly referred to as "industry royalty," Vivienne Mackinder is one of the most highly respected international leaders and innovators in the hairdressing profession today. Vivienne is driven by her own mission to continually hone her artistry and creativity, as well as raise the industry's educational bar to Ivy League standards.
Award-winning hairstylist Vivienne Mackinder and celebrity guests train you one-on-one through hundreds of tutorial videos covering everything from fundamentals to advanced hairstyling techniques.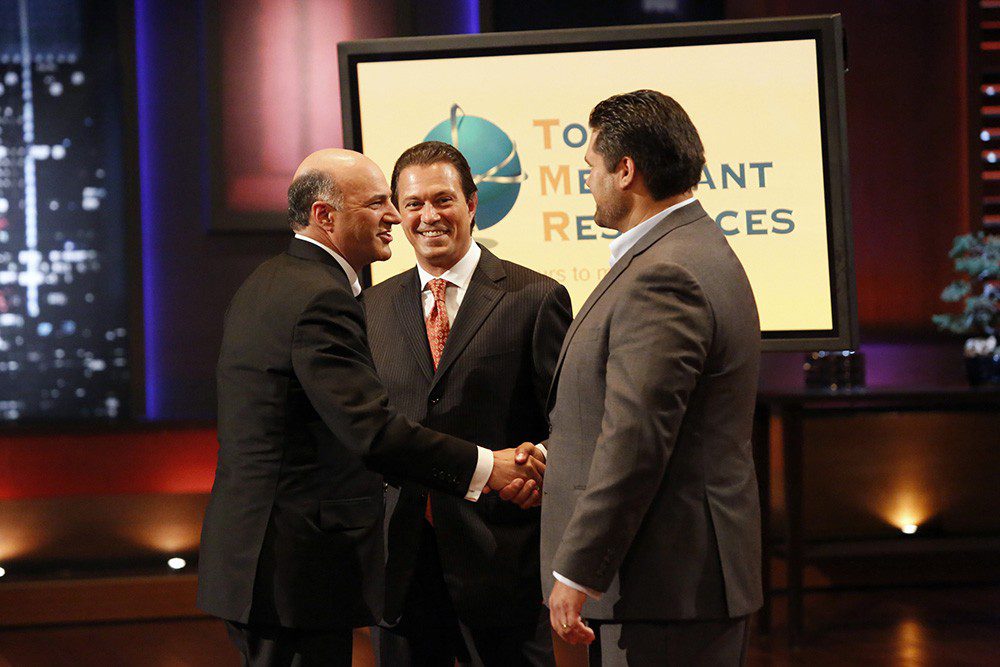 As seen on ABC's Shark Tank, Total Merchant Resources has reinvented small business financing by offering with resonable credit standards, minimal documentation requirements, and fast approval. Total Merchant Resources financing empowers you, the small business owner so that you never again have to let small capital needs stand in the way of big business opportunities.

With over $1.1+ Billion in commercial real estate transactions across the United  States, TD Commercial Group, previously known as The Off Market Deal Maker, is a National Commercial Real Estate Company that specializes in helping clients BUY and SELL Commercial Real Estate Transactions Across 32 States, specializing in many different CRE Sectors primarily focused on Investment Properties and Development Opportunities. TD Commercial Group was founded in 2016 by Ted Dowding "The Off Market Deal  Maker" in Fort Lauderdale, Florida.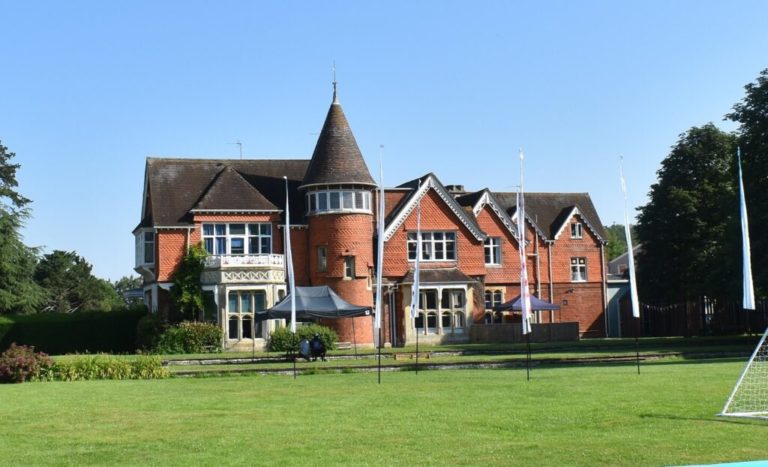 The Loddon School is a British independent school for children who have severe and complex learning difficulties. Children catered for have problems associated with autism and epilepsy, including self injury, aggression and disruptive behaviour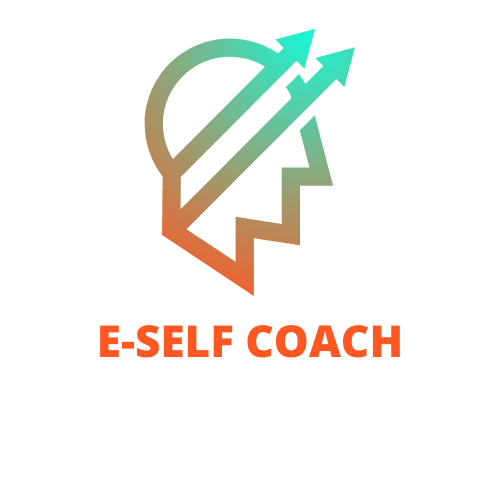 ESelfCoach is the premier destination for the highest quality online courses and special offers aggregated from across the web's biggest names in e-learning. We've partnered with The Harrison at Reston Town Center in an exclusive deal to offer residents access to enrichment courses available online, compliments of The Harrison.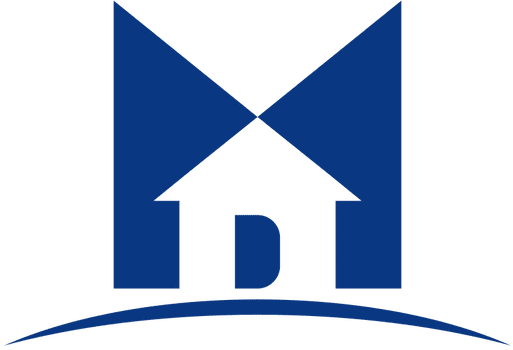 Majordomo's is a revolutionary repair-estimate data app, comes from analysts who study contractor and insurance invoices for 20,000 projects from 35,000 providers for material, equipment, labor and installation costs across the US.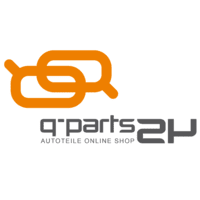 QP24 is a Germany-based versatile online shop for auto parts and spare parts. With  high-quality auto parts for all well-known car brands such as BMW , Mercedes-Benz , Volkswagen or Ford at attractive conditions. Classic wear parts such as brake discs or belt drives are waiting in our diverse range as well as engine parts, sensors and much more.
Rooterville Animal Sanctuary

Rooterville was founded by Elaine West in 2004 to care for the many unwanted, abandoned, and abused pot-bellied pigs. Unfortunately, most animal control agencies or Humane Societies will not take in unwanted pet pigs, so many of these former pets end up meeting a gruesome fate simply because no one is there to help.
Everything changed for Rooterville when Stella was accepted into our herd.  Stella was a breeding sow who lived her life in cages not much bigger than her body.  She fell from a transport truck on the way to slaughter.  NO ONE would help Stella but us.  
Stella was AMAZING, so gentle and sweet.  We opened our gates so folks like you could meet farm animals and see that they are amazing animals who deserve to be treated with kindness and mercy.
​Since our humble beginnings, Rooterville Sanctuary has grown from 5 to over 20-acres, providing rescue, care, and a permanent home for over 100 rescued farm animals of all types.
AC Perugia International Project

Professional soccer players such as Gennaro Gattuso (AC Milan), Marco Storari (Juventus FC) and Andrea Ranocchia (Internazionale FC) grew at the AC Perugia Academy.
Ac Perugia International Project was born as ISM International Scouting Center created from the experience gained by its managers from 1998 to 2005 at the AC Perugia Youth Academy. Back in 2005 the AC Perugia (Serie A) project counted on 138 affiliated Clubs with a network of 80 scouts and 20 area managers responsible for overviewing the whole national territory.
Georgetown Allure Medical Spa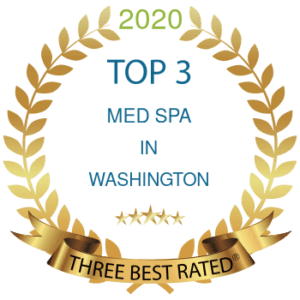 Georgetown Allure Medical Spa is Washington, D.C.'s state-of-the-art esthetics must-come venue located in the heart of Georgetown's historic M Street corridor. GTA team of experienced physicians, estheticians and skin care professionals are there to provide a variety of services. From cosmetic procedures to facial treatments and services, Georgetown Allure helps you alleviate the most complex skin conditions treating acne, sun damage, rosacea, wrinkles, age spots and more. 

Special Learning exists to help over 1 BILLION people around the globe with autism and other special needs access the world's most effective early intervention therapy called Applied Behavior Analysis (ABA). By leveraging technology, SL deliver a comprehensive array of autism intervention and ABA educational solutions to parents, educators, Board Certified Behavior Analysts, and other professionals who provide care and support to the special needs population, no matter where they live or work. With Special Learning's online Autism and ABA Training, virtual BCBA supervision and consulting, ABA curriculum & teaching materials, and independent learning tools, they help transform the lives of people living with autism and other developmental disabilities attain their highest level of independence.
"Joshua will wake you up to things you haven't even thought about yet as well as give you detailed instructions on a great growth strategy for your business . This consult is the best money you can spend to kickstart your career"
Leo Hart, 7 Figure Affiliate Marketer
"They were great! Fantastic!! Good communication, fast delivery, understood my revisions!"
Uri Blumen, Star Lake Merry FL Property Management

"I've been using different marketing strategists to piece together my online sales funnel. I just needed to talk with someone who could have an overview of everything. Joshua and I talked over my online funnel strategy, looked inside my Facebook ads campaign, and looked over my landing page. It was great to get a fresh perspective from him since I'm new at the process and have been very "in the weeds" with all the details. He gave me all his thoughts, recorded our Zoom session, and sent a link to a resource we talked about during our call. Thanks Joshua!"
Tim Wood, Master Music School Lorton VA
The team at Omni Online Strategies do impeccable work on my Google Ads and Facebook Ads! Detail-oriented, and has great results. Do not hesitate to use. Communication is top notch and has great input and feedback to help get you on your way or improve what you have set up!
Yanis Piu, Swiss eCommerce Holdings, Zurich

"Fantastic! Worked very quickly. They answered every question I had promptly and I look forward to working with them again."
Deb Ruth, Florida Title Center

"Great Google Ads service and communication!"
Vanessa Liu, Toronto Real Estate

"I'm grateful for the sales& marketing coaching session it helped me to understand and address my marketing weaknesses so I can grow my business!"
Lee Glesias, Willow Funding Solutions

"Wonderful. Professional. Recommended!"
Brett Broderick, Medical Billers Pasadena California

"Can't recommend Omni Online Strategies highly enough. I have used email marketing for over a decade, they were able to recommend a mail service better suited (and cheaper) for my needs, set up account and 6,000+ coded list, design and program several workflows. All with excellent communication and an eye for the success of my campaign. Thank you!"
Novak Patricia, Online Mortgage Schools, Holliwood Florida

"Great marketing consultation! I would recommend 100%"
Todd Ayyoub, Trucking Dispatch Chicago

"I simply don't know of any better email automation marketing agency"
Nan Raja, CRM Excellence Solutions Nashville TN

"Excellent experience, excellent service. I highly recommend their digital marketing services!"
Alfonzo Vaskes, Animal Sanc

"They built an incredible bulk emailing system, strategized sending and postal deliverability. Inboxing rate showed phenomenal performance. They helped send out 600K B2B emails with a top-level conversion strategy. Yes they are pretty expensive but you get what you pay for"
Louis N. Parker, Rand and Parker Consulting Inc.
"Fast, competent, reliable- my recommendation 👍🏻"
Grange Watts, Chesterville Virtual Imaging 3D and Rendering

"Delivery on time, high quality social media management service "
Ron Mearcia, Agora Cosmetics

"excellent SEO service, communication and fast turn-around. Higher Google ranking and helped my local SEO as well! Will order again for any future SEO and drip campaigns."
Carl Vanderbrook, Sugarland Health Insurance Brokerage
"Incredibly professional and excellent Email marketing consultation service"
Adelle Fletcher, Architect
"Josh knows his stuff. I know alot about email marketing and he managed to open my eyes to new opportunities"
Benjamin Ross, The Textile Kingdom, Sidney

Julia Furr, We The People