8 Steps to Create a Simple Sales Funnel to Sell Your Book Online!
Please consider sharing this article with your friends!
If you know something that others don't, then you have something you can sell. Under one condition. There is a need for it. Do not try to sell your know-how on how you found the cookie-jar your grandma hid from you when you were a child. However, passing along your knowledge on how to design vintage style cookie-jars or how to bake the world's best cookies, may well be something that people would love to know about and be willing to pay for.
You get the point: Relevant information is an asset. Your knowhow can be packaged as a commodity with a price if you are able to organize your knowledge in a salable way. Remember this!  Many people will be happy to pay for your knowledge. If you don't believe us, trust Benjamin Franklin who claimed: "An investment in knowledge pays the best interest."
How do I set up a book sales funnel?
You may be asking by now, how on earth can you automate an entire process that consists only of selling an e-Book to people that never heard about you or your product?
Welcome to the concept of Automated Marketing Funnels for E-books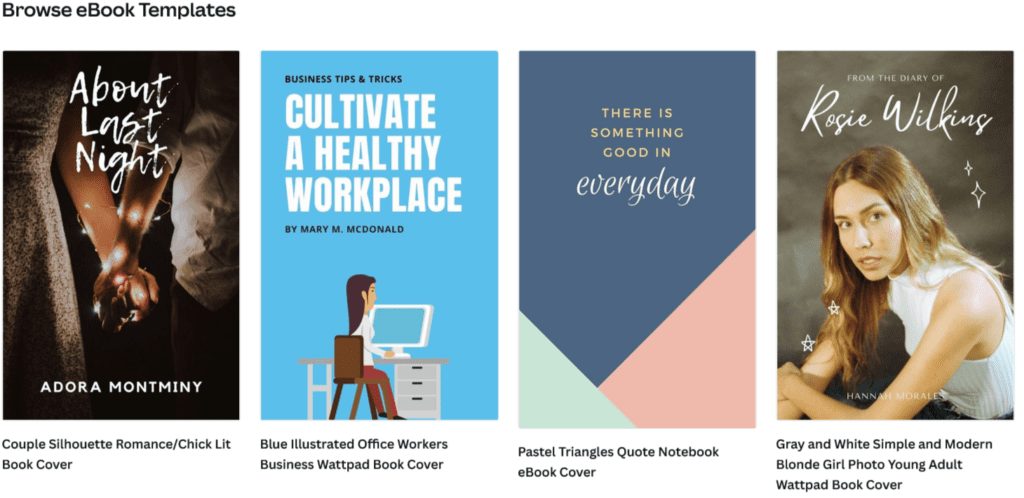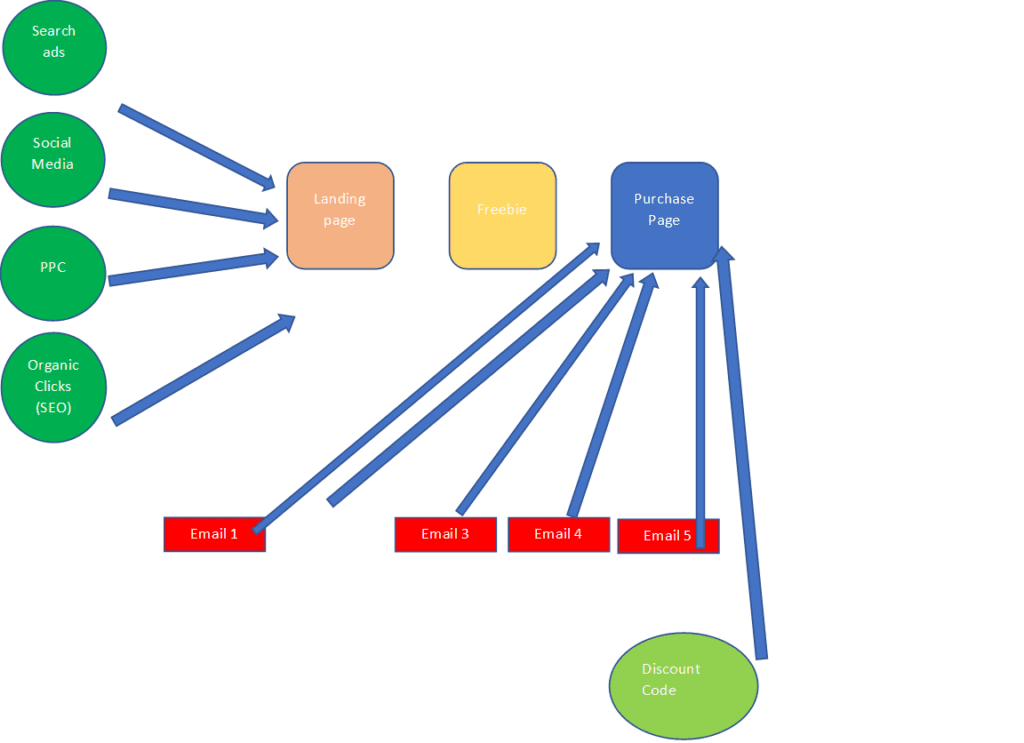 Step 1: Organize your knowhow into an e-Book.
Let's say you've been working as a locksmith for the past twenty years and you understand ignition systems more than anyone else in town. Or you've been publishing many articles on dog care and now you feel that it is the time is ripe to publish your dream as the "Decisive Labrador Obedience Training Guide." Or better yet, you are a commercial interior-designer looking for ways to share some of your beauty-salon design tips while monetizing it. An e-Book is probably an option you need to check out.
There are people out there who literally make hundreds of thousands of dollars every month…
Doing what? You guessed that right… selling e-Books.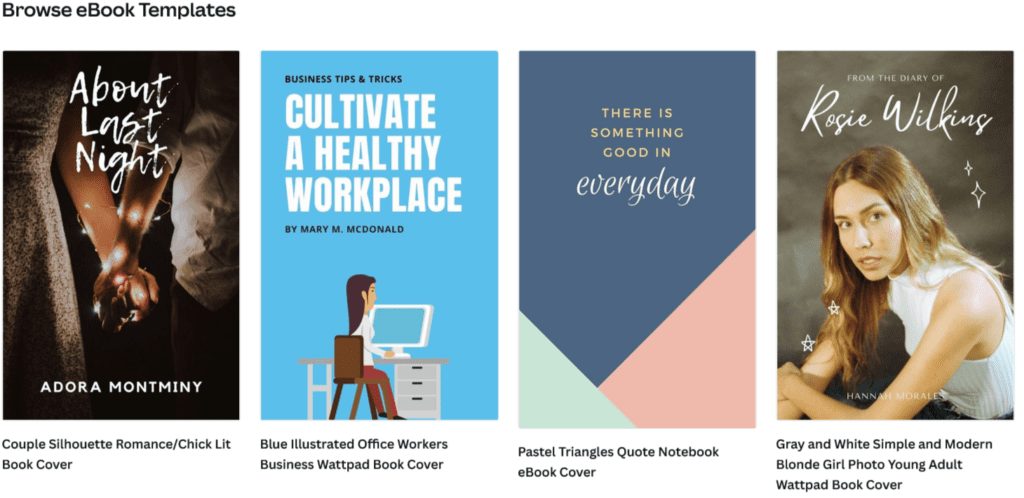 Why e-Books are a fantastic way to generate revenue?
E-books are electronic

As opposed to other consumer products, you do not need to ship anything to the customer after a purchase is made.
Unlike services (such as online service, consultation, teaching or freelancing), there is no service that must be provided to the customer. People pay to download your e-Book. It's a done deal. You don't need to follow up with them, unless you choose to, for example to offer an updated or revised edition of your e-Book.

By publishing your e-Book, you establish yourself as an authority on a very particular subject. This will have a huge impact on the creation of brand-awareness around you and your products or services.
Readers will develop a relationship with you. People who read your content get to know you or your brand. They are becoming familiar with your ideas, your professional approach, maybe even with your approach to life. They get a feel of who you are. This is immensely important, regardless of your business model or your goals.
Every e-Book download is trackable. That means that you can stay in touch with your readers, assured that they are interested in whatever you will have to say.
Selling an e-Book can be fully automated.
This is a crucial point. When you can automate your selling process from A to Z, when everything from generating the leads to making the sale is automated, you practically have a passive income. Yes, income that keeps flowing with minimal continuing efforts.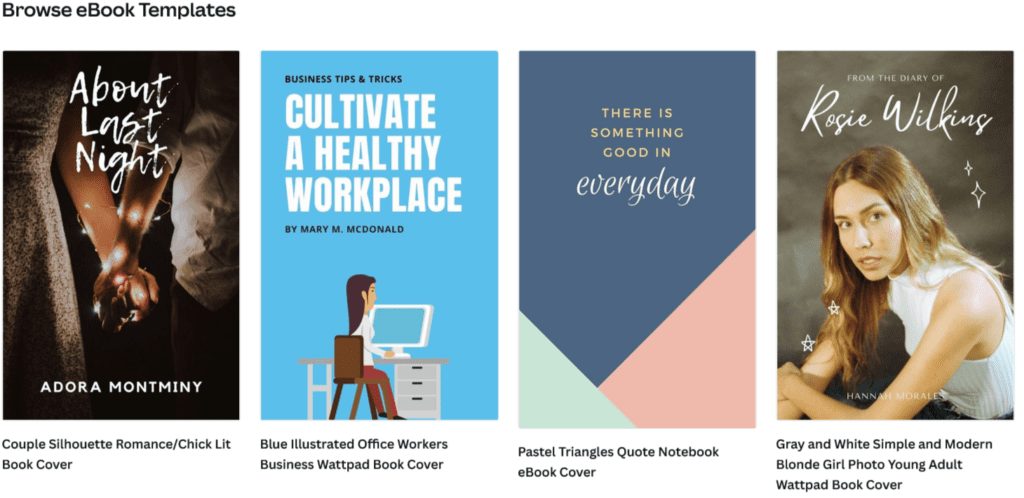 Step 2: Understand what a sales funnel is

A funnel is an automated marketing & sales system that consists of online tools, landing pages and emails, aimed at building a journey for your audience. This process runs from the initial stages of lead-generating to the goal—the actual sale of your product.
To help understand the idea behind a good marketing funnel, think about it this way. If you were a big corporate, say a paper company like DUNDER MIFFLIN from Scranton, your company would most likely have a marketing department as well as a sales department.
The marketing department's task would be to find leads of potential clients and bring them to the attention of the sales department.
When a lead is sent from Marketing to Sales, Marketing is no longer involved in the selling process.
But the marketing department will not send leads over to the sales department if they know that these leads are irrelevant or not in the market for paper. To do that, would be sending dead-cold leads. Not a great way to make a salesman happy.
Marketing's job, therefore, is to "work" on those leads and send them over to Sales only when the leads flash as real-potential clients.
Then when the Sales department gets a lead from marketing, hopeful salesmen step in. The pitch starts. Whether it is over the phone or by emails, the selling process is on.
When the client has had enough "marketing" and is ready emotionally for the deal,  that is the prime time to clinch a sale.. Why?
If it is too early, the lead will backout of the deal. He or she is still not ready.
If it is too late, you may lose the momentum.
This mechanism repeats itself in every selling process regardless of the product or the field. Whether it is selling cars, medical devices, or online courses. Sales are sales.
Now let us say that this corporate from Pennsylvania does not sell paper. Let's say that their product is your e-Book.
Since this is a beginner's guide, we will assume that you do not have a marketing department nor sales department. But the idea is the same.
Your e-Book marketing funnel should consist of this exact process and should have it all included: your marketing, your sales pitch and your end-product: the e-Book.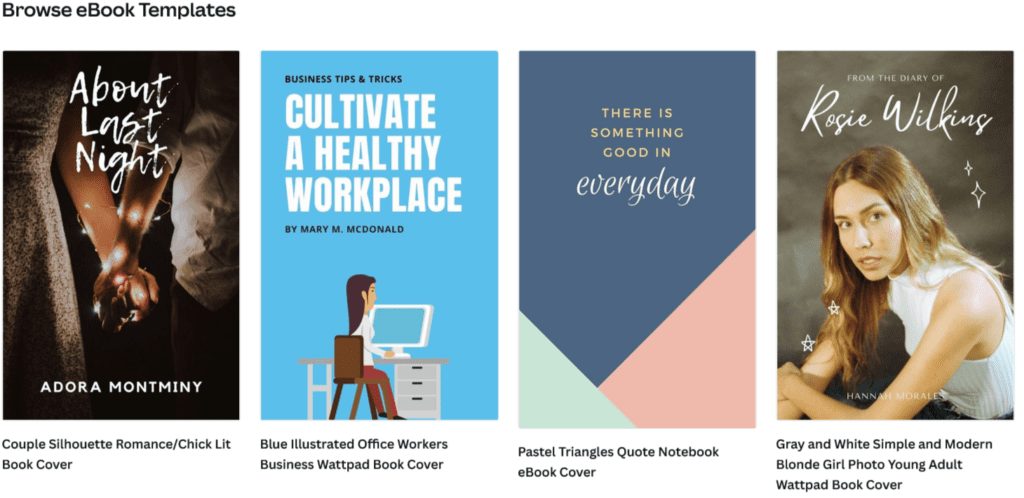 Step 3: Make sure that your Book is ready to be marketed
This article is about helping to answer the question "how to sell my e-Book online?" and addresses people who would like to sell their digital e-Book by themselves.
However, if you are still at the "how to write an e-Book" phase and still have some important questions regarding the actual writing process, here is a great article published by Verblio, one of the best content-writing services companies in the industry:
An Article by Verblio: How to create an e-Book that transforms your content marketing
And, if you need more pro tips on how to design one, check out this article by Fiverr Guides: 
Should you put everything you know into an e-Book?
For heaven's sake, and yours, do not attempt to put everything you know into your e-Book. E-books address a specific problem and provide targeted answers or guidance.
How does an e-Book that promises to "explore everything about food" sound like? A little broad right? And vague to say the least.
Your e-Book should be focused on one specific subject. As opposed to the broad and vague example given above about the e-Book on food, look how perfect this alternative title is: "10 Simply Delicious Gourmet Dinner Ideas." Now that is targeted, specific and offers simple solutions to our very human dilemma of what delectable foods to feed our guests.
Step 4: Search for Google keywords and get the search terms that your potential readers type

Google keywords suggestions will tell you what people search for. Then with great wisdom and insight, your e-Book will provide an answer to one of the keywords that people search for.
How to search for keywords ideas?
Go to ads.google.com.
Find Keyword Plan on the menu.
Type in any word or insert any URL.
Google will come up with Keyword's ideas.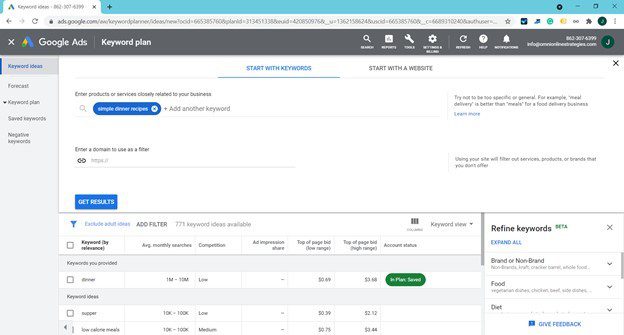 As you can see, after typing "simple dinner ideas", Google suggests the keyword "easy dinner ideas". Moreover, Google tells you that the average monthly searches of "simple dinner ideas" in the United States is 100K to 1M.
If your e-Book has the title "10 simple dinner ideas you can make in less than 15 minutes", don't change it.
Step 5: Start with the client's perspective​
Congratulations! You just finished creating your e-Book!!  
This is incredibly exciting! You now have a product in hand!
How about we jump right into talking about creating a marketing funnel that will help you sell your e-Book once you've written a focused one.
Here is a point that simply cannot be emphasized enough:
When you plan your marketing strategy, always start with the client's perspective, not with your product. Keep with your clients' needs in mind.
People do not search for products that they still do not know about.
What they are searching for is a kind of solution or method, or object that will help them gain what they desire.
Therefore, when approaching prospects (potential leads) with your e-Book, you should not talk about the e-Book but rather about what readers will gain from it.
Let's say your marketing funnel aims to lead to a sale of your e-Book "Best Ways to Treat Acne Scars". Do not head off with  a cover photo of your book and title. Instead, first tell a moving story about someone who got rid of his severe acne scars.  Then gradually talk up a storm about your e-Book and show off its cover and title.
The question now is "how do you convince people they need this".
 How do you make people believe that you are offering a wonderful solution to their problem? How do you make them understand that you are able to provide a dire need of theirs?  
Step 6: Plan a sales funnel that will consist of 4 tiers​
A. Lead Generation
B. Freebie
C. Engagement
D. Call to Action
The funnels should be constructed around these four tiers.
A. Lead Generation
Lead-generating tools:
This is where you make the very first contact with your audience (prospects).  Practically this communication happens before they gave you their contact details, thus they are still prospects. Not leads.

Here are some common lead-generating tools:
Posting on social media, viral marketing, videos, stories and so on.
The idea is to drive traffic to the landing page (see below)
PPC (Pay Per Click)
Options:
                                                    i.     Google search ads
                                                   ii.     Facebook ads
                                                  iii.     Instagram ads
                                                  iv.     LinkedIn ads
                                                   v.     Pinterest
                                                  vi.     Quora
                                                vii.     Reddit
The first landing page is also the "lead magnet page". This means that its objective is not to sell, but rather to capture those leads.
Article: The Best and Easiest Way to Build your "Contact Me" Landing Page
B. Freebie
This is where a freebie comes in. The landing page shouldn't directly pitch your e-Book purchase, but it should rather encourage the visitors to get a freebie– anything that is both valuable to your audience and free. Many times, it would be a free version of the e-Book. Or some of the first chapters. In return for the freebie, you ask for their names and emails.

Once the prospects are "captured", i.e., they have given you their contact details and consented to hear from you again in return for the freebie, they are turned into leads.
Now, the rule of seven will apply (see below).
The next tier is engagement with your prospects.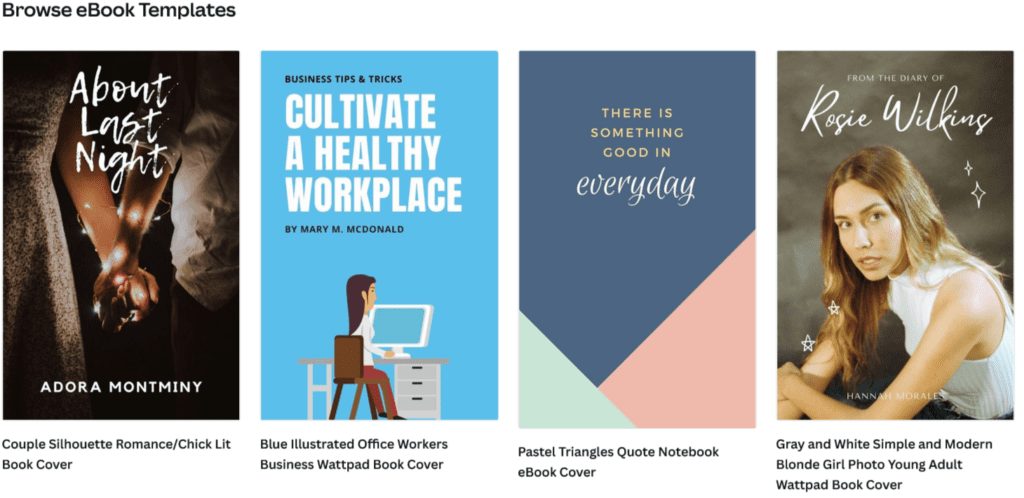 C. Engagement
Retargeting ads
Once a prospect has landed on your landing page and even got the freebie, we hope of course that he/she will make a purchase. But in most cases that will not happen instantly. The rule of seven says prospective clients will ordinarily be exposed to a marketing message seven times before purchasing.
Now that they have clicked on your ad or post, and visited your landing page, you do know for sure that they are potential buyers. At this point, you want them to continually see your marketing messages.
Remember the corporate example above? It is still not the time for the sales department to step in. Some more marketing activity is required.
Google and Facebook can track the visitor of your landing page and retarget them with display network ads. Your message will appear on multiple platforms around the web and through other mediums such as apps.
Email automation drip
Email marketing is an automated (and incredibly cost-effective) way to engage with your subscribers after they downloaded the freebie.
(see more about email automation below)
D. Call to Action (CTA)
At this point your leads already reached an advanced level:
They clicked on your ad. They provided their details which means that they went through the content of the landing page. They also downloaded the freebie and they probably read it. All of the above indicates that they are interested in what you have to say and that they have obtained a certain level of trust in you.
Step 7: Prepare your email automation
Time for the sales department to take action (corporate's example, right?)
Before we move forward, here is a question we get all the time: "Which email marketing platform is the best?"
Well, here is the answer: We have been intensively working with all of them. There is no email marketing platform that we are not thoroughly familiar with. Luckily, we recently published an article, outlining the best email marketing platforms for 2022.
Emails are a great path to go.
Your email automation should consist of 7-8 emails which will encourage the freebie-getters to buy the complete e-Book. Don't forget to design email #1 as a thank you email, since they just downloaded your freebie.
The emails will consist of even more valuable information, this time with a sense of "promotional" disposition, encouraging your contacts to act and buy the paid version.
Here are some ideas that you can incorporate in those emails:
The benefits of the full e-Book
Success stories of reader
Testimonials
Your personal story and why you created the e-Book.
Give them a quiz, or present humorous facts.
The emails will have a CTA (Call to Action). This can easily be placed as a button in the email's body.
Clicking on that button should direct your readers to the purchase page.
Step 8: Build a landing purchase page
Purchase page:
The purchase page is where the e-book can be bought.
If you still don't have a website and you want to quickly have one in place, this article is for you.
Once again, the emails will link to this page. The fact that this page appears only in the lower tier of your funnel, does NOT mean that you should hide the page and only reveal it now. By all means, you may suggest purchasing the e-Book at any tier in the funnel. But this stage is where you should put more effort into selling since all the prerequisites for making a sale, were established.
No action.
Hopefully you made a sale!!
But what happens with those who showed a high level of interest in buying the e-Book, but then, for some reason, backed out.
Let's say that a lead (let's call him Dan) has downloaded the freebie.
You also tracked that he opened the emails.
Moreover, you may even know (by tracking) that Dan has actually visited the purchase page.
Dan was seriously interested in purchasing the product.
And yet, he did make a purchase.
Rule of thumb:
In any field, any sector, any business, anywhere in the world and at any time; if there is no purchase, there are only two possible reasons that may have caused it:
a. Irrelevance
If the potential buyer has the budget to purchase but did not, that means he/she has no real need of the product. As simple as that.
b. Price
If he and she have an interest in the product and still have not purchased it, the price is too high. It is beyond their budget.
Therefore, since we know that Dan was interested enough to make it all the way to the purchase page and yet did not make the purchase, we can safely assume he has a budget problem. The price is too high for Dan.
Consider a Discount
This is where you should apply a discount. If you offer Dan at this point a special price decrease, odds are high that he will say yes.
How to do that?
Once your system tracked that all the factors above are established (he downloaded the e-Book, he read the emails, he clicked on an e-mail, he visited the purchase page or even the cart), an automatic email should be sent to Dan a few days after he has visited the purchase page yet left you empty-handed.
The email will offer a discount code.
You can also add an expiration date to the code.
The email will be sent automatically as a pre-defined trigger in your automated system.
If you enjoyed this article please consider leaving a comment below. And if you need any help creating marketing funnels for your e-Book, our chat is one click away! Thank you!