Omni's Ultimate

Marketing Package

for Small Businesses!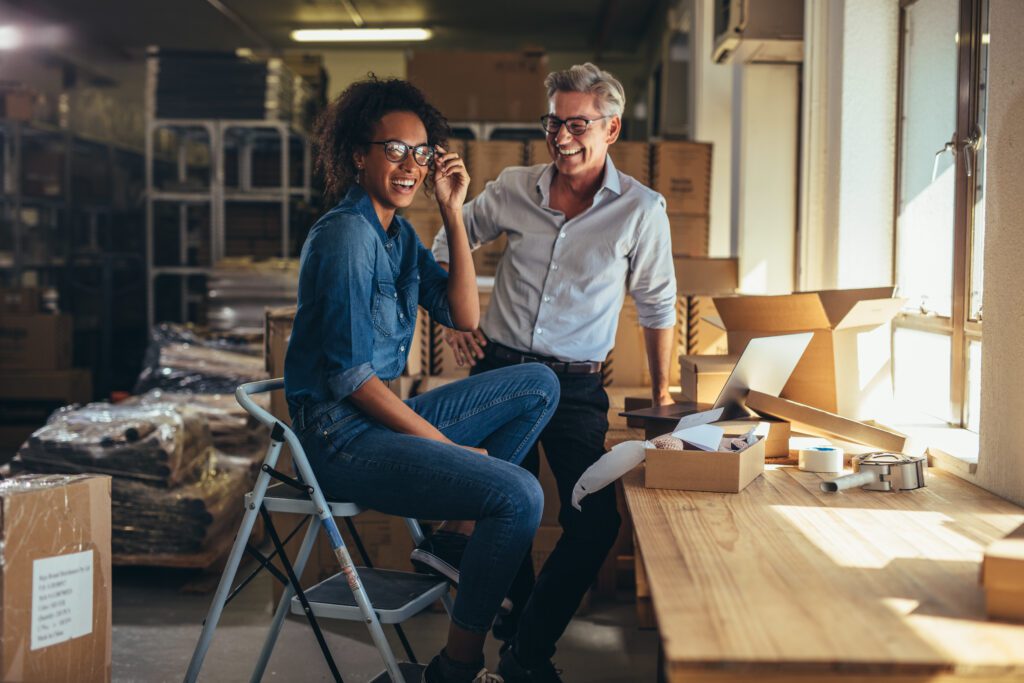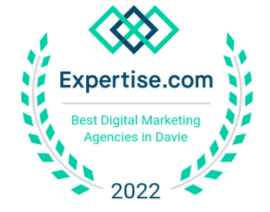 Introducing a Marketing Package for Small Businesses that will skyrocket your sales!
We know how overwhelming this can be:
Your small business is still a startup. Sometimes, it's literally a one-man show. While you look forward for the day that your business will fulfill its great online potential, sometimes you just don't know where to start!
"How often should I post on social media? And  where should the clickers be re-directed? Why my PPC ads don't convert well and what's better- Google Ads or Facebook Ads? Why good traffic but no sales? How can I automate my newsletter and finally setup that email marketing I always wanted? What's the best SEO strategy and what in the world is "link building? How can I increase my Shopify sales and why do I need a sales-funnels?

And hey… what are sales-funnels anyway?"
Don't worry! We've got you covered! Every business owner knows that some things should simply be outsourced. Let our team handle your online marketing, so you can focus on growing your business!
Affordable marketing packages for small businesses!
We help small businesses increase sales
1. A Lead-Magent to generate new and RELEVANT leads for your small business!

See How it works:
Good results take experience. Experience is built over time. Why learn from zero when you can adopt our ready-to-go proven small business marketing strategies?
SMALL BUSINESS MARKETING PACKAGE!
Starts as low as

$500/month

!
2. Local SEO Marketing package for Small Business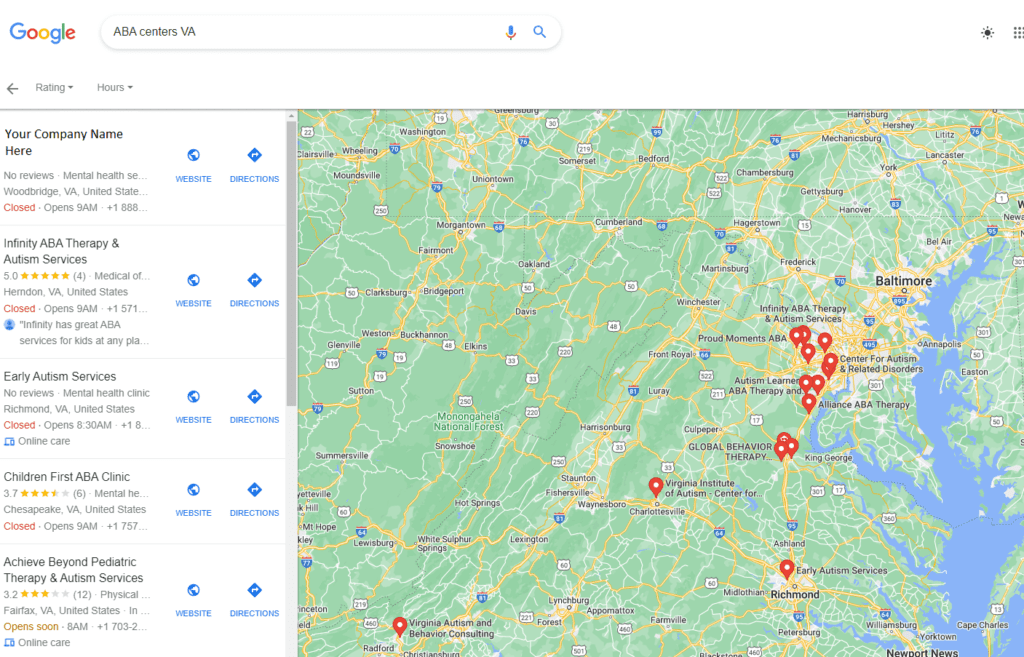 Local SEO should be done professionally so your Verified-by-Google small business will rank high on Google Maps. Local SEO is a huge concept which consists of hundreds of factors, SEO techniques, tricks and hacks. All of them have to be orchestrated and performed by experts.
Let the pros handle your Local SEO!
Add Local SEO to your Small Business Marketing Package!
2. Landing Pages Marketing package for Small Business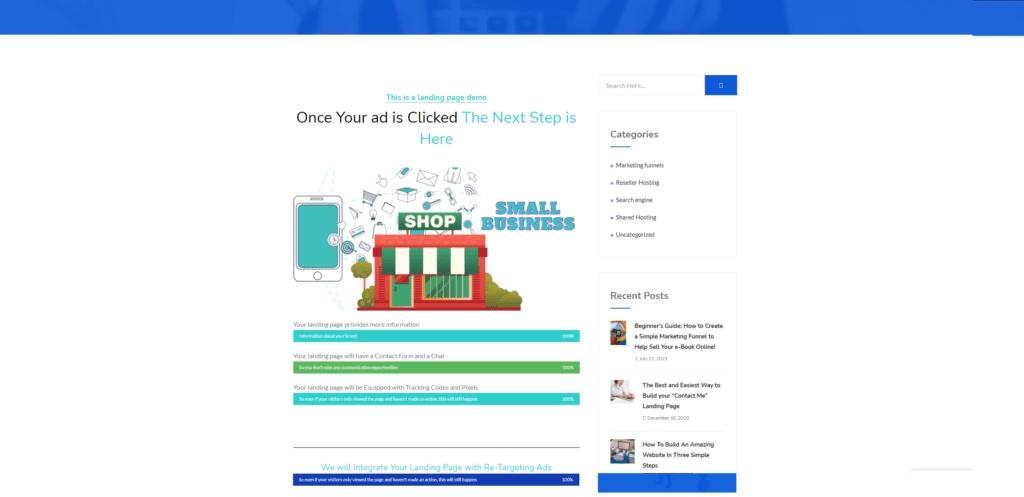 After strategizing your small business marketing model, we will map out your sales-funnels and online activities.
Segmented landing pages play an important role. They are built to communicate with specific segments of your potential clients, and to curate them with exactly what they need.
Your landing pages may  include:
Lead magnets

Subscription forms 

Countdown, engagement and sense-of-urgency features

Integration to automation and auto-responders

Tracking codes and pixels to re-target your audience

Analytics embedded 
3. Social Media Handling for Small Businesses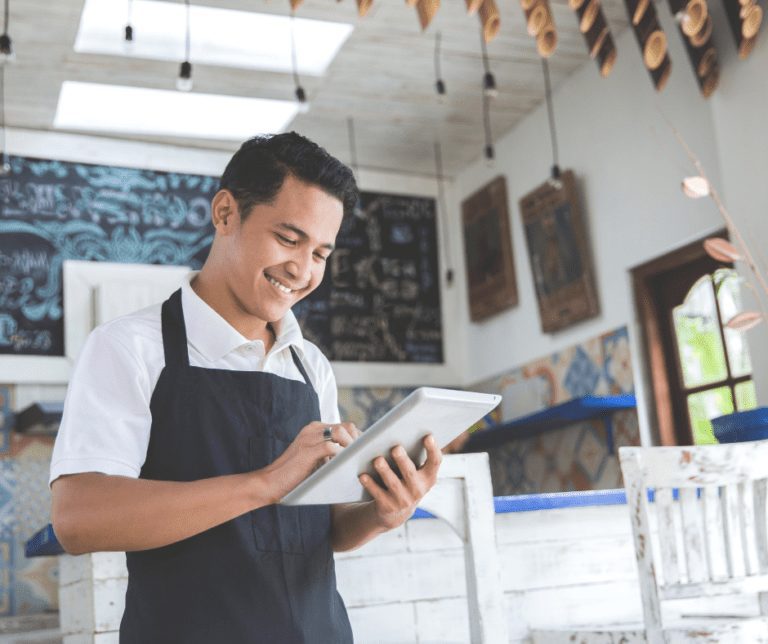 Standout with customized designs, tailored to grow your small business!

As part of our Small Business Marketing Package, we will help you market to both B2C (Facebook and Instagram) and B2B (LinkedIn), or two increase Social Media influence and SEO with other great tools. We will be posting valuable and personalized custom-made content that will help you build your brand's authority, raise awareness, boost your SEO, generate new leads and increase sales. Contact us now to schedule your free consultation!

4. Pay Per Click Ads Marketing package for Small Business

Pay Per Click (PPC) advertising is a powerful tool for small businesses. Google and Facebook ads should be created and managed by experienced PPC specialists, to keep them as successful and cost effective as possible.
Email Marketing can be such a huge part of your small business marketing.
With email marketing you can automate your transactional emails (invoice, checkout, back in stock Etc.), stand out as a reliable source, build trust with the local community and provide professional information about the topics you are enthusiastic about.
Email automation can help you segment your audience and deliver only valuable messages, track responses to curate only the products they want, turn leads into buying customers and seamlessly keep an ongoing communication with the people who care about your brand.
Omni Online Strategies is probably one of the most experienced marketing agencies providing automation strategies and management. 
We are ActiveCampaign Official Agency Partner and we also lead in knowhow and experience when it comes to other email marketing platforms. 
Synced with the re-targeting ads, email marketing automation will follow:
Related content:
The Best Email Marketing Platforms of 2022!
Here is a simple example:
Email 1: 
Our Chat is One Click Away!
Take Your Small Business to The

Next Level!