Klaviyo Vs Mailchimp: [The Best Comparison You Will Find Online]
Looking for the best email platform for your eCommerce brand? Welcome to Omni's ultimate comparison between Klaviyo & Mailchimp.
In short Klaviyo is a premium solution tailored for bigger brands that want to take advantage of the advanced automation & segmentation features that Klaviyo provides. Mailchimp however is a much cheaper & simpler solution for smaller brands that want to get up and running relatively quickly without the advanced features.
The Signup Process
Mailchimp has only 3 fields to fill out on the front end. Where klaviyo has 8. The fact that Klaviyo fills out this much information when you're just getting started can be a bit intimidating. MailChimp only asks you for email, username, and password. To get started with MailChimp, read this blog post.
While registering to Mailchimp, you will be asked a few extra questions after they collecting your information but it still doesn't compare to the amount of information Klaviyo requires.
If you plan to send out emails make sure you provide your real address. This will help keeping your account compliant across both platforms. According to the CAN-SPAM act you must provide your real address. Most business owners provide a PO Box as their sending from address.
Another annoying thing is that MailChimp sends activation codes that expire.
This can be frustrating if you don't confirm it right away. You may have also forgot what password you signed up with so activate it asap.
Sounds like a small issue right? Well, after a while it creates a major headache.
Klaviyo on the other hand, does not require you to confirm anything with an activation code right away. They only do this when you login from another computer or browser. Those codes do not expire unless you close the tab.
Winner: MailChimp
The setup process is a lot faster with MailChimp and doesn't feel like you are being interrogated or that you have to prove you own a "big brand" to continue.
With that said we think this tactic works well to get high quality people onto the platform. However if we are just looking at speed off your account creation, MailChimp wins.
With every pro there is a con. And the con here is that with MailChimp, you may frequently have problems logging in and getting email verification links.
The Price & Features
We are only going to compare features that people who are looking for a suitable email platform actually care about, yes we are taking shots at those other "comparison" websites.
MailChimp Pricing
MailChimp pricing method is tiers-based.  The Essentials plan starts with $11 per month. The Standard plan follows with $17 per month and the Premium plan will start at $299 a month.
PRO TIP: If you are a small business getting started with email marketing, you can simply opt for the FREE Plan which will allow you to send 10,000 emails per month and will also allow you to store 2,000 contacts. The free plan includes helpful features such as: Landing Page builder, Website builder, and marketing CRM. 
Klaviyo Pricing
Klaviyo doesn't have a specific name for their pricing system. You basically pay by how many engaged contacts are on your list. This is why it can get a bit confusing.
"You are not charged for how many people you have on your lists, you pay based on how many people actually engage with your emails. Interesting, we must add."
A lot of people upgrade pre-maturely when they could have stayed on a much cheaper plan. experienced agencies (like Omni Online Strategies da…:)  would typically know their way about this.
Another good thing about Klaviyo is that you get all of the features upfront without being restricted by plans. This means you aren't forced to upgrade to a higher plan just so you can get a feature you wanted. Klaviyo also has unlimited email sends up to the $700/mo tier. This is mainly to fight spam. With bigger lists they take more of a precaution.
Winner: MailChimp
MailChimp wins on pricing. You can't beat free with 2,000 contacts. If you are a small brand trying to squeeze profit wherever you can, MailChimp is a smart solution.
Klaviyo is very stingy with how many contacts you can have active on their free plan. This is probably because they mean business and know their software is powerful. In the future we see pricing going down though as more competition arises.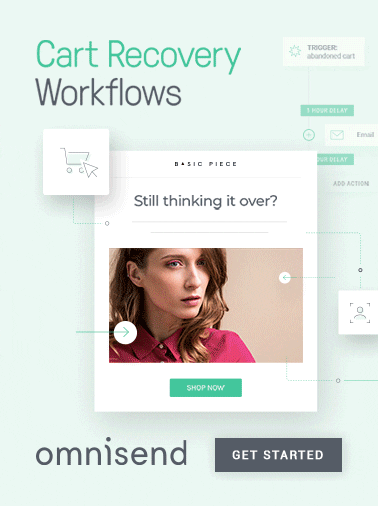 Reporting & Exporting Data
Data means everything. Don't know about you but when we can't track stats and make optimization decisions based on what's working / not working it drives us nuts.
"One reason we stopped using MailChimp was because of their poor reporting abilities."
Klaviyo Reporting
Klaviyo reporting will report your email performance over the last 30 days by default. You can also create your own reports based on specific metrics. You can see how much revenue has came from your flows & campaigns separately which is extremely powerful. Their dashboard gives you a glimpse of how much money your making. However if you go to analytics you will be able to create your own dashboard. It's super nice.
So You Can Focus On Your Business's Growth
Let Us Handle
Your Emails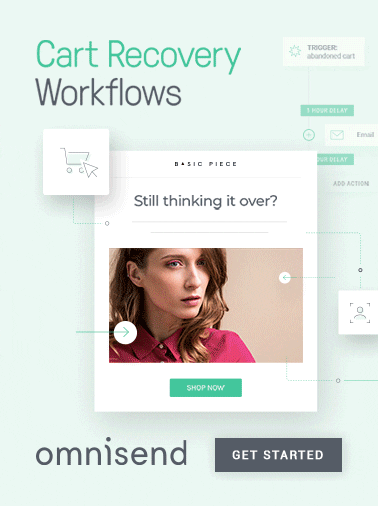 In Klaviyo's Analytics tab, you create custom cards that display stats based on what metrics you want to see. You can also track sales at a specific date which is something you cannot do on the default email performance page. Where it says "Business Overview" this is called a view. You can create your own view by clicking business owner view and clicking create new view. Here we have a campaign view & and flow view that we check daily.
Furthermore you can chose a metric and add a modifier. What we typically use is the group values feature if we want to get a broad overview. You can also filter values. This is what makes Klaviyo so official. It is really incredible for people who are analytical and love to optimize for more revenue.
On the export front Klaviyo has some insane exporting options. You can export based on 40+ metrics. For instance if you are not sure where sales are coming from, for whatever reason, you can make a list export and select when their account was created and what their lifetime value is. This is powerful if you want to know if new subscribers are buying or someone who has already purchased. At the agency we do advanced experiments all the time that result in not being able to track sales. This eases the pain and we can see if what we are doing is working.
So You Can Focus On Your Business's Growth
Let Us Handle
Your Emails
Quiz with Klaviyo:
"How insane are Klaviyo's Exporting options? Let us give you an example."
We ran a quiz with lead quizzes for one of our clients and we wanted to see if people on the list where buying or not. Since our client had a big email list already it was almost impossible to know if this new quiz list was generating revenue from our campaign. So we exported our list with those properties we mentioned above and found out people were actually buying. This is super important to know if your running things like giveaways or quizzes. Since people don't buy right away you need a way to measure if sending promotional campaigns to this "freebie seeker" list is actually working. We would also give it 1-2 weeks to see if people are buying. They are on a much different buying cycle than people with buying intent.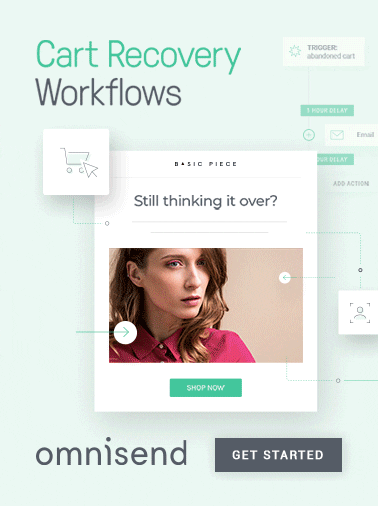 Mailchimp Reporting
Mailchimp has always bad reporting. When we were starting to see substantial email returns for our eCommerce brand we noticed MailChimp just couldn't give us the data we were looking for.
"You can't create a custom export in MailChimp like you can with Klaviyo."
At Least not on the free plan. You probably don't like either when you have to stick with the default exporting options. Call us spoiled but we just can't do it.
Exporting with MailChimp only allows you to download a single report, download all reports, & view report.
Stats that MailChimp gives you in your report:
The reporting stats you get from MailChimp are very generic and you don't get nearly as many options as Klaviyo. This is not something you can optimize around effectively if you are doing big numbers with your brand.
One issue we see with email reporting across the board is that there is no software that integrates with these platforms to create downloadable reports. So we chose to create our own custom PDF reports for our clients. This way they can see their stats every week/month without having to login and tinker with stuff.
Winner: Klaviyo,
Hands down Klaviyo has the best email reporting technology out there.
With Klaviyo you can also export data based on the properties of your subscriber. These two features alone make Klaviyo one of the best tools out right now for eCommerce store owners.
Out Of The Box Features: MailChimp Vs Klaviyo
By out of the box we will be referring to features that customers can be used right away.
klaviyo features that Mailchimp doesn't have:
create your own templates:
With both Klaviyo & Mailchimp you are able to create your own template. This is something we love a lot because starting from scratch every time just isn't effective.
Save design blocks:
One thing Klaviyo has that Mailchimp doesn't is the ability to also save blocks. These blocks can be then added to any campaign you want. You also won't overwrite the block if you want to make changes to it. If you've used something like Clickfunnels then you know how frustrating it can be to unknowingly save over your stuff.
MailChimp Features Comparison

(Campaigns, Automations, Templates, Landing Pages, Ads, Postcards, Social Post, Sign up Form)
One downside about design you designing emails is that you cannot save content as blocks to use for later.
Email Campaign: Email campaigns are the typical email blast that you send out to your subscribers. Mailchimp bundles their campaigns & automated flows together unlike Klaviyo.
Pay Per Click Ads:
MailChimp offers the option to run ads. We'd highly discourage using this option. Automated ads just don't work as well as someone actively managing them. Especially considering advertising is not MailChimp's specialty. Nonetheless its very interesting.
Landing Page: You can create landing pages to collect leads using this option. Again We are not recommending this. If you are looking to build optin or landing pages we suggest other platforms like Clickfunnels.
Postcard: The postcard option is something MailChimp recently added. What's interesting is that it only costs 75 cents to print and ship postcards compared to shopify's alternative postpilot coming in at 0.89 cents if you setup a recurring plan. This feature will mainly be used to send postcards to people who abandoned checkout. If you don't have someones shipping address you won't be able to use this addon.
Klaviyo Features
Klaviyo (Campaigns, Flows, Templates, Signup Form)
Klaviyo has a much simpler campaign structure. There is literally only one option which is to send your email to your subscribers. Almost sounds boring compared to the above features from Mailchimp. Let us tell you one thing. Klaviyo is great at what it does and all you really need is the ability to send campaigns and automate. That's what Klaviyo does best.
Klaviyo provides an array of ready made templates. This is a good place to start if you need help on deciding how you want your layout to look. There is even an area for you to sort by commonly used templates such as "newsletters & "post purchase follow ups". You can also save blocks and build emails faster instead of having to edit templates all the time. This feature is a time saver. All you have to do is click the star icon inside the content area to save the block to use for other emails.
Winner: Mailchimp
"Although Klaviyo is really good at what it does it's hard to compete with MailChimp's postcards & ads."
Those are two extras sales channels that could potentially bring in more revenue. Fair to say, for the smaller eCommerce brands it makes sense to try and tap into as much extra cash as possible.
Segmentation
"Klaviyo has some of the best segmentation options you will find in any email marketing platform"
Segments can be found under lists/segments. Since it integrates with Shopify you can segment based on order details. For instance you can segment based on who purchased, who purchased multiple times, what product they purchased, etc. You can create as many segmentations you want and it will not add to your monthly email quota.
Definitions: A definition defines what exactly you want to segment.
Metrics: Metrics are properties about the definition
Example: What someone has done (or not done) is the definition. Placed an order would be the metric. In addition you can also drill further down and get really specific. For instance you can check if someone has placed an order over a certain time frame.
MailChimp has started developing their own segmentation ability. To get to the segments in MailChimp go to Audiences -> Manage contacts -> Segments
"MailChimp doesn't have nearly as many segment options as Klaviyo."
If you are doing eCommerce knowing when someone made a purchase or not is critical. For instance in Klaviyo you can take someone out of an automation if they've made a purchase since the automation has started. By the looks of it you can't do cool things like that in MailChimp.
Winner: Klavyio
Not only does Klaviyo have more Segment options than Mailchimp, but it has more ways to drill down on the properties about the subscriber. This is mandatory if you are running a high volume eCommerce store with many types of customers.
Split Testing
Klavio allows split testing with campaigns and also Flow's. You can split test headlines, contents of the email, from name, & send times. To create a split test in flows click on the email flow you want to test and click add variation. By default Klavio will create a duplicate variation at 50%. 50% means Klavio will split the traffic and give each variation 50% of the traffic until you select a winner.
Note that in Klavio Flow's. Klavio does not select a winner for you, you have to either pick a winner by setting it's traffic share to 100% or deleting the variation that you don't want inside your flow. if you want to split test your campaigns you have to first create the campaign pick which list you want to send to, then create the variation. It's the same process however with campaigns Klaviyo will optimize you're variations for you based on metrics that you see fit. You can have Klavio optimize by which variation got the most open rates or the most clicks.
MailChimp has rolled out with new split testing features. You can now split test by subject line, content, from name, send time & eCommerce sales which was not possible to do before. Klaviyo does not have split testing by sales. To create a split test in MailChimp you must first be on the paid (Essentials: $9.99.mo) plan.
WINNER: Tie
This was really a tough one… Both platforms have the same split testing abilities almost tit for tat. Klaviyo doesn't allow you to send emails in the subscribers time zone if a split test is being done & Mailchimp doesn't allow for more than 2 split tests to be ran at the same time.
One interesting thing to note is that in Klaviyo you can use the split test feature even on the lower plans unlike Mailchimp. If you are using the free plan ion Mailchimp you are out of luck. We won't hold that against MailChimp though. This was a close one.
Red Tape & Policy
Read our related article:
The Complete Guide to Clean Up Your Mailing Lists
Let's face it, your not just looking for the coolest platform. Your also looking for a solution that won't end up banning your account.
All that work and effort put into a campaign to see it vanish can be frustrating. When it comes to the red tape MailChimp is more strict with what promotions you send out. If you plan to run any type of affiliate campaigns to offers that are not your own be prepared to possibly get your account disabled. Mailchimp is a very white hat email software. They are also strict on allowing you to upload huge lists out of the gate. Where as Klaviyo is less restrictive in this sense. As long as you can explain where you got the list you should be able to import it with no problems at all.
Reason why MailChimp will ban or disable your account

Failure to verify your identity in some way
Too many emails flagged as spam
Sending emails to people who were not ethically added to a list
Signing up with a free email account (Yahoo, Gmail, Hotmail, etc)
Sending emails that violate Mailchimp's terms of service
Klaviyo temporarily/permanent ban reasons
Failure to verify your identity in some way
New accounts uploading lists for the first time
As you can see MailChimp has had some time to add more restrictions to their platform. This could be from experience with working with all sorts of companies. Although it's great Klaviyo doesn't have many restrictions that list will grow as the company matures. Klaviyo also just received a very big cash injection through venture capital which means more red tape is around the corner. So be prepared. If you're looking for a platform that allows you to upload purchased lists checkout this article:
Mailchimp Support Vs Klaviyo Support
Have a technical problem? We all come across issues like this where it's critical to get in contact with someone who can solve our problem quickly. I'd say Klaviyo has a better response time. From what I remember I don't recall Mailchimp being fast in how they respond to their customers. I'd say they are a bit distant from their customers similar to how things are ran at Facebook. To be fair Mailchimp has been out for much longer which means they probably get more support tickets than Klaviyo.
**Winner: Klavyio
**Right now Klaviyo has far less restrictions than Mailchimp. Getting your account unbanned has also been as simple as sending an email. The people who complain about getting banned from Mailchimp however typically don't ever get it back.
Our Chat is One Click Away!
Let Us Handle
Your Emails
Integrations
The integration comparison between Mailchimp and Klaviyo is an interesting one. Mailchimp recently revoked their app from the Shopify app store. It seems to have been a communication issue between both Shopify and Mailchimp. The only worthwhile integration with MailChimp seems to be WooCommerce. This further solidified peoples love for Klaviyo and other apps.
Mailchimp Integrations
Mailchimp has a total of 13 possible integrations. At the time of writing this article they include Big Cartel, BigCommerce, Drupal, Magento, Magento 2, Miva Merchant, PrestaShop, ShopSync, Shopware, Square, UberCart, Volusion, WooCommerce.
Klaviyo Integrations
Klaviyo has a whopping 47+ integrations including a Mailchimp integration which we thought was funny. At the time of writing this article they include 3dCart, ActBlue, Aftership, Amazon Marketplace, BigCommerce, Campaign Monitor, Celery, Chargebee, Classy, Commercev2, Constant Contact, Desk.com, Donate.ly, DonorPerfect, Eventbrite, ExactTarget, Facebook advertising, Funraise, Help Scout, Janrain, KickoffLabs, Lightspeed, Madmimi, Magento, Magento 2, MailChimp, Mi9, NeonCRM, Olark, OpenCart, Ogiv, ReCharge, Recurly, Salesforce, ShopDirect, Shopify, Spree, StickyStreet, Stripe, Typeform, Unbounce, UserVoice, Volusion, WooCommerce, Wufoo, Zendesk, Zoho.
Winner: Klavyio
"Klviyo has by far more integrations than any other email platform including Mailchimp."
Not only that but it has one of the most sought after integration which is Shopify. This means you will be able to track your Shopify sales more easily without having to use UTM tracking codes. You also can use advanced segmentations based on your subscribers purchase behavior. Something you can't do in Mailchimp currently.
Final Verdict
Looking at what's changed over the past few years, we think Klaviyo is the way to go for serious Shopify store owners. If you own an eCommerce store that's not hosted on Shopify, Mailchimp is still definitely a viable option. Workarounds can be done to achieve Klaviyo level results, it just won't be as crisp. If price is not an issue for you and you plan to take your eCommerce store to the moon then Klaviyo is what we would strongly recommend. It's literally made specifically for Shopify brands.
You can tell when a company goes out of their way to accommodate its customers, Klaviyo is that company.
However with that said we don't recommend you manage your Klaviyo account yourself.
Sure you may be able to get a hold of a nice flow template you found online, but you won't really get the most out of the platform by stitching things together. We recommend hiring an agency that specializes in email marketing. This is what we do at Omni Online Strategies. We make sure your website is optimized to collect leads at volume so we can make it rain for you by sending out high converting campaigns weekly. We also noticed most people don't setup the proper segments in Klaviyo which makes their DIY flows not convert.
What are people are saying on Reddit about Klaviyo vs Mailchimp?
" mailchimp is good. If only I didn't need to upload lists manually. "
" Definitely Klaviyo! The key features of Klaviyo is your ability to hyper segment, you can make almost any sort of segmentation and automated flow for any situation you can think of.  "
" I've spent the last month auditing Klaviyo to vet it against Mailchimp and cant justify paying such a premium price tag for what im trying to do. "
" I love Klaviyo for my clients. They are purpose built for eCommerce and their Shopify integration is off the hook (and adding new features all the time). Plus they have super support  "
" Klaviyo can do the segmentation, but you still have to set the strategy. That's where most people come up short. Start with something simple."
As you can see its a mixed bag. From our experience it all depends on how fancy you want to get with your email marketing. If you have a small list without much of an email strategy Mailchimp may be better for you. However if your a high volume brand getting tons of traffic I would strongly recommend using Klaviyo so you can get the most out of your list.
How does deliverability compare for Mailchimp & Klaviyo?
Related Articles:
The Complete Guide to clean Up Your Mailing Lists
Firstly deliverability & email delivery are two seperate things. Email delivery measures if your emails are getting to your subscriber successfully. Deliverability takes into account which factors could have your emails bounce or land in the spam folder. I'd say Klaviyo has better deliverability simply because its a newer platform and spammers haven't been able to damage its reputation for the most part. Mailchimp's double optin confirmation emails often get sent to spam just based the lack of email stylization.
On the same side of the coin most Klaviyo emails tend to get sent to the promotions tab more often. Probably because so many people use Klaviyo for their online stores. Which always include some type of offer or sale. For that reason Gmail classifies this traffic coming from Klaviyos servers as promotional content. With mailchimp you technically have a better chance of landing in the actual inbox depending on how you design your campaigns.
Which email platform has better reviews?
We are going to compare reviews based on the following review sites: Capterra, G2, & (BBB) Better Business Bureau. Also note that Klaviyo has not been out as long as mailchimp so the volume of reviews will be far lower. The BBB also has a reputation for attracting only the grumpy people which is why both companies have a 1 star. Happy customers don't go to the BBB to leave a review which makes that website very one sided.
Capterra.com Reviews
As you can see Klaviyo beats mailchimp all around. This is a bit of an unfair comparison however, since Mailchimp has more customers. Due to the fact that the more customers there are the more opportunity there is for bad reviews. That can for sure lower ratings over time. Even with that said Mailchimp has been the industry leader for some time now. With over 31 million visits a month according to similar web they are only getting bigger.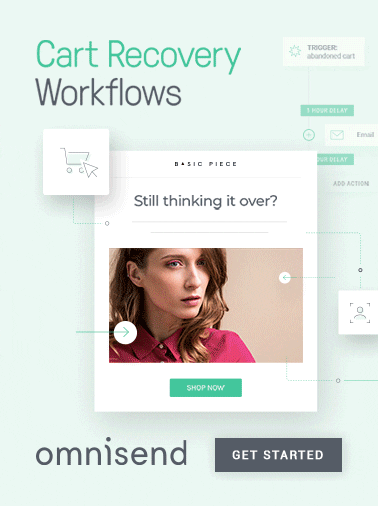 Our Chat is One Click away
Let Us Handle Your Email Marketing!